Kudzu in Albany, NY
Clifford W. Lamere Jan 5, 2006, revised Sep 5, 2015
___________________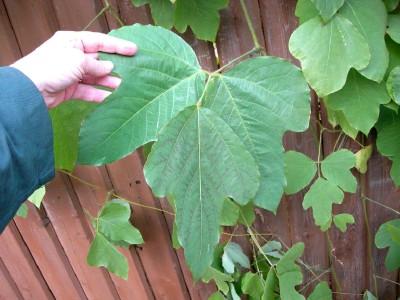 Each leaf is made of three leaflets and is attached to the
stem by a petiole. Sometimes, leaves can be huge.
Kudzu ( Pueraria montana var. lobata) is a member of Fabaceae, the Pea Family. This perennial plant was brought to the U.S. from Asia in 1876. In 1989, Edward Frankel reported it as present in all five boroughs of New York City as well as the counties of Nassau, Rockland, Suffolk and Westchester (a total of 16 populations). All of these counties are very close to New York City. A Kudzu stand in Queens (NYC) was thought to have been there since the 1950s. On Long Island, the number of populations increased from 8 in 1989 to 28 in 2001.
On Nov 18, 2005, Kudzu was found within the city of Albany, NY during a walk by Sloane Crawford, a Forester for the New York State Department of Environmental Conservation ( Division of Lands and Forest ). On Nov 20, the photographs below were taken by Karin Verscher a NYSDEC GIS/GPS Specialist, except for the last two (date unknown).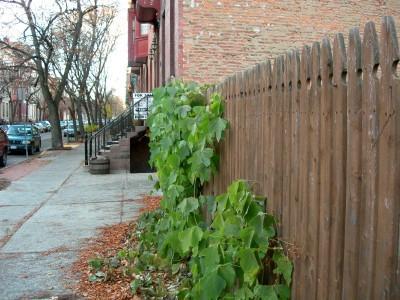 Front of fence. Leaves are off almost all
trees and shrubs by November 18.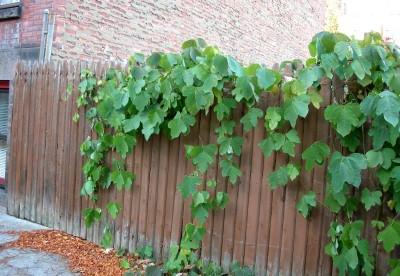 Front of fence.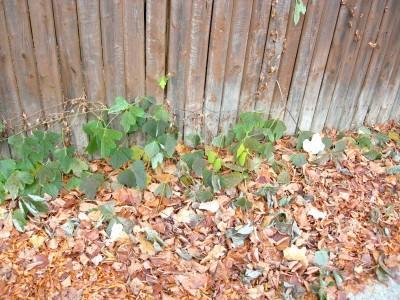 Front of fence. The Kudzu vine
has trapped wind-blown leaves.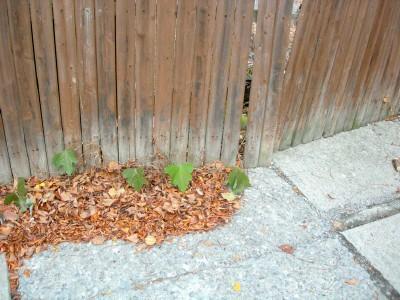 Front of fence. The end of the vine, and
the end of the trapped leaves.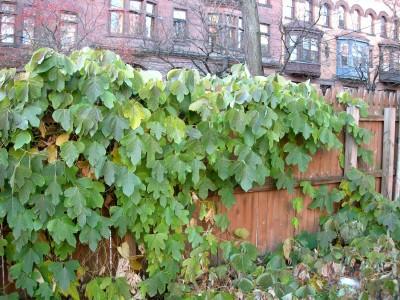 Rear of fence.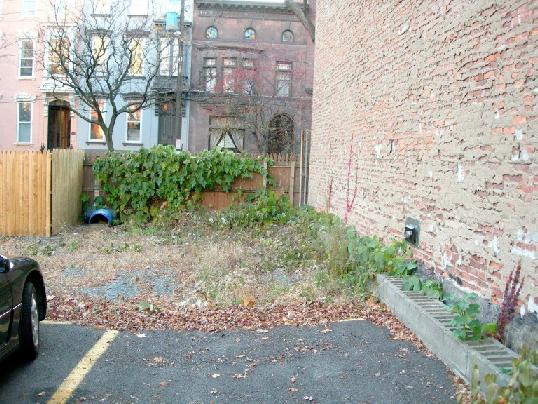 The root crown from which this single Kudzu plant has
grown is somewhere along the wall of the building.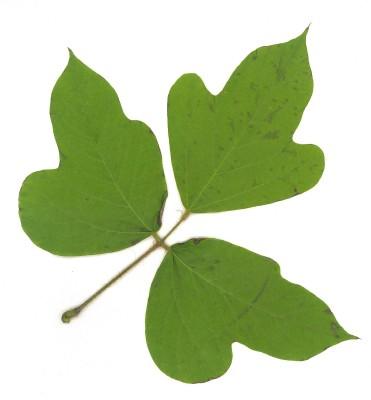 The leaf has three leaflets connected to a hairy petiole. It looks similar
to Poison Ivy whose petiole is not hairy. See my webpage with
over 20 photos of the various stages of Poison Ivy.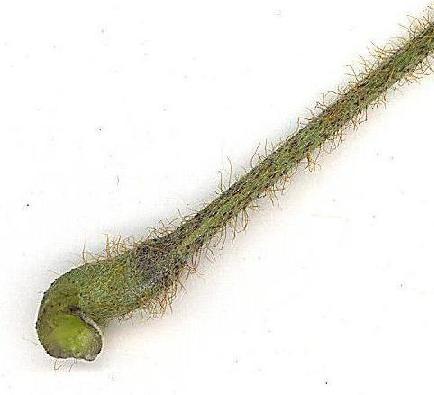 A closer view showing the hairy leaf petiole.
Map of the location in Albany where the Kudzu was found.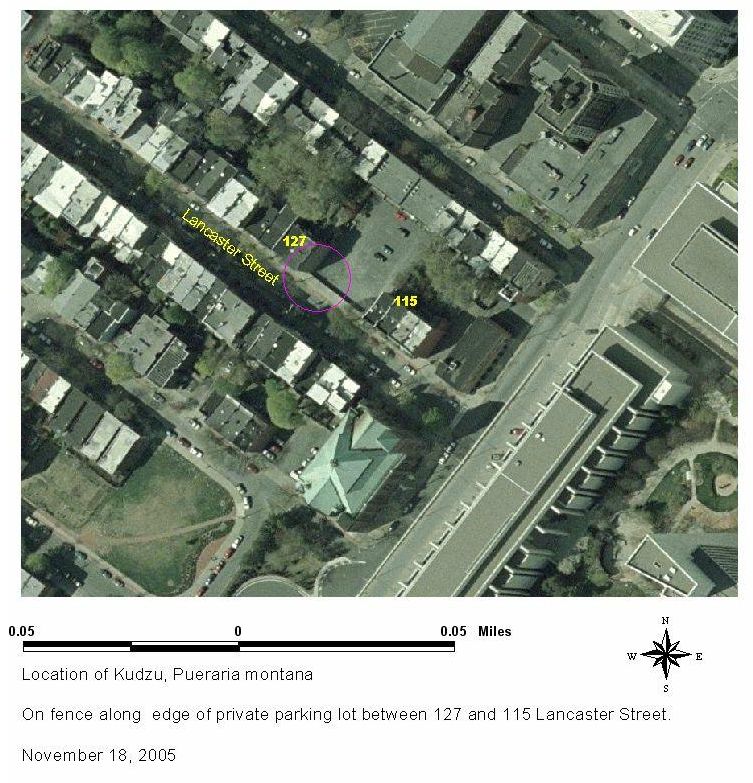 __________________________________________________________________
View my webpage about Kudzu, which contains 11 photos of flowers, seed pods, and a 4-5 inch diameter stem with annual rings. Also, there are photos of Kudzu which has overgrown hills, trees, a field, a house and a car.
_________________________________________________________________
Visitors since 5 Jan 2005
Go to the HOME page