Betty Fink's Transcriptions of Baptisms, Marriages, Cemeteries, etc.
in New York State
Webpage by Cliff Lamere Mar-Apr 2015
Betty Fink has given me permission to make her genealogical transcriptions available to the public again. Her transcriptions focused on the Town of Guilderland in Albany County, NY and the surrounding area. They are very valuable because most of that information cannot be found elsewhere. Fortunately, archive.org had scanned her webpages, which made it possible for me to provide links to those pages. Archive.org saves entire websites that it finds on the internet. It does not provide a separate search engine for each of the websites, nor does it provide a search engine that will do a search of all websites.
Betty presented most transcriptions as multiple webpages. At the bottom of each, she usually provided links to all of the other pages for that transcription. However, in a few cases the links no longer work on the archival site, in which case I made new webpages. In some cases, I have taken multiple webpages and merged them into one, thus making the transcription quicker to search (in the absence of a search engine). When a new webpage has been made, you will find a red dot (

) and a brown dot (
) to the left of the name of the transcription. Clicking on the red dot will take you to the new webpage.
I have checked all of the transcriptions. For any which have only a brown dot to their left, all pages are available for viewing.
In the tables below, each line contains the name and/or religion of the church, the location of the church, and the date range of the records.
In the event that a webpage represents vital records in more than one county, it is marked with an asterisk (*) and listed under both counties.
See maps of the various counties at bottom of this page.
Death Notices in Albany, NY Newspapers, 1859-1866

Members names & addresses of the PEARL STREET BAPTIST CHURCH , City of Albany -- 1866
Betty Fink Family Tree (13,717 individuals, in 4,499 family groups)
EXTERNAL SITES & MAPS
Selected burials at the ALBANY RURAL CEMETERY, Menands, Albany Co., NY - by Kathleen Clark
Burials at the EAGLE HILL/ST. PAUL'S CEMETERY, Albany, NY - transcribed by Bill Claydon
Early Burials in the Town of Guilderland, Albany Co., NY - by William A. Brinkman (with index)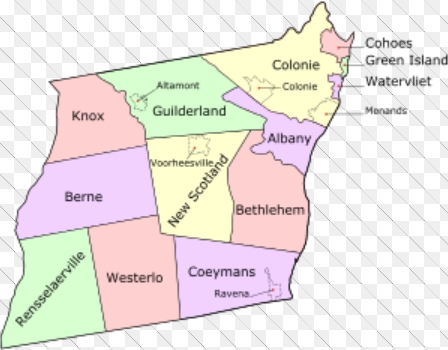 Albany County, NY showing the Towns
(equivalent of Townships in many states)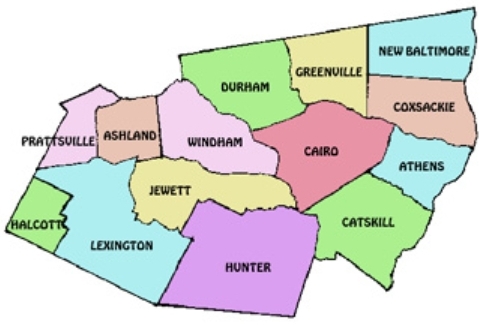 Greene County, NY showing the Towns
(equivalent of Townships in many states)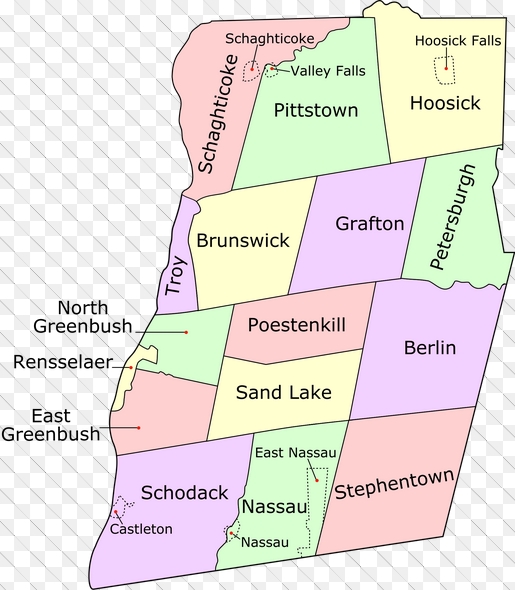 Rensselaer County, NY showing the Towns
(equivalent of Townships in many states)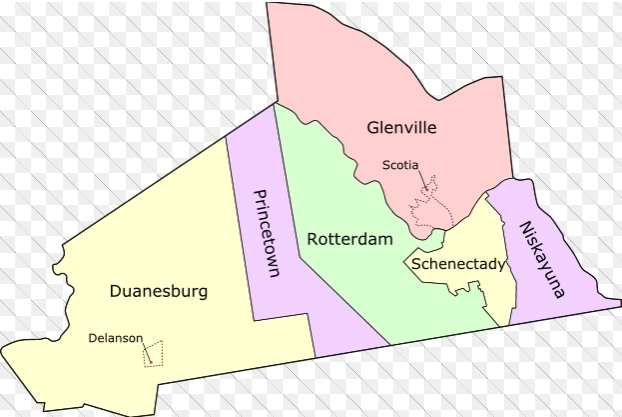 Schenectady County, NY showing the Towns
(equivalent of Townships in many states)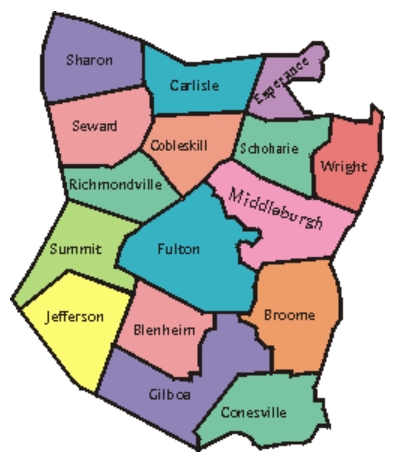 Schoharie County, NY showing the Towns
(equivalent of Townships in many states)
Visitors since 8 April 2015